So I cooked again. Actually it was more like mixing things together. And actually it was three months ago. But I didn't feel like blogging about it then.
But I have to share this recipe because it is THE ONE. Meaning: this is the recipe I first flipped to when I was given this Table for One book and realized how ridiculous it was. Why? Because it called for one (1) strip of bacon. One. Piece. All. Alone. In. The. World.
But fantastically, it also called for roasted pine nuts. In my last Table for One blog, I had bought pine nuts for the first time just for that recipe. And asked what to do with them next. Many told me different ways to use them and how to store them in the freezer to keep them fresh and they were all great ideas and roasted pine nuts are delicious! They are also in this recipe.
This is a pretty simple but delicious salad. Sometimes I think it's silly that salads have recipes. But also most of the time, I think it's silly that I buy salads because they can be so easy to make fancy…with a recipe.
I substituted shredded cheddar instead of the feta cheese it called for–availability not preference.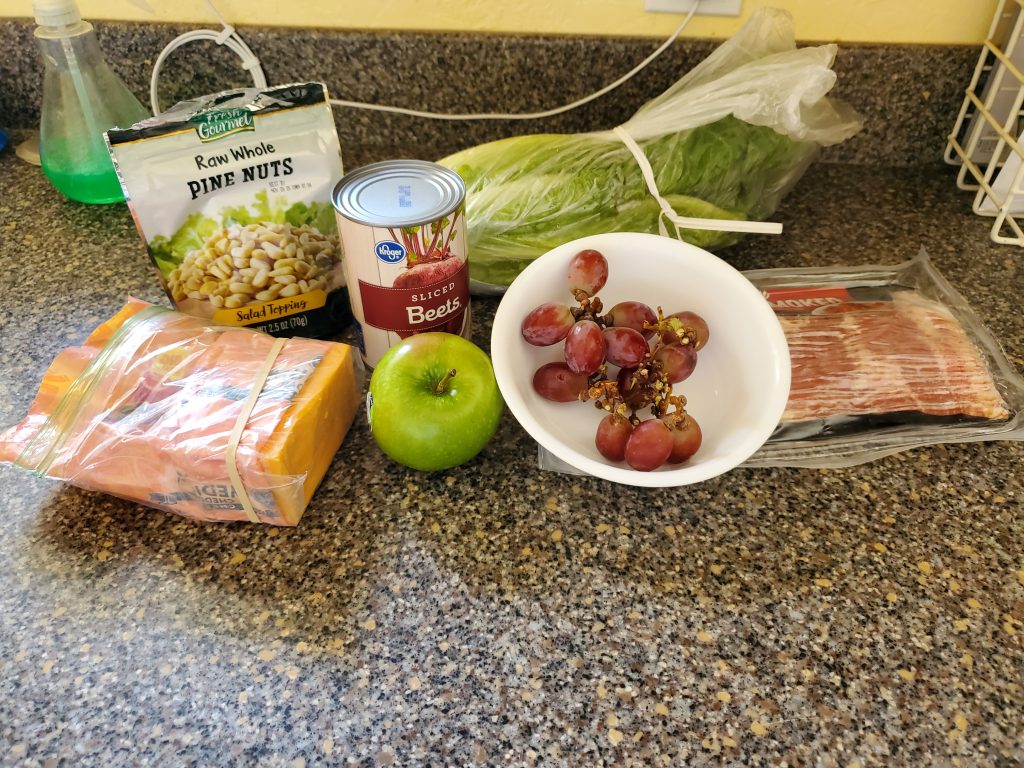 So, yeah, the roasted pine nuts. Good good stuff. It didn't need this many. I just snacked on the rest.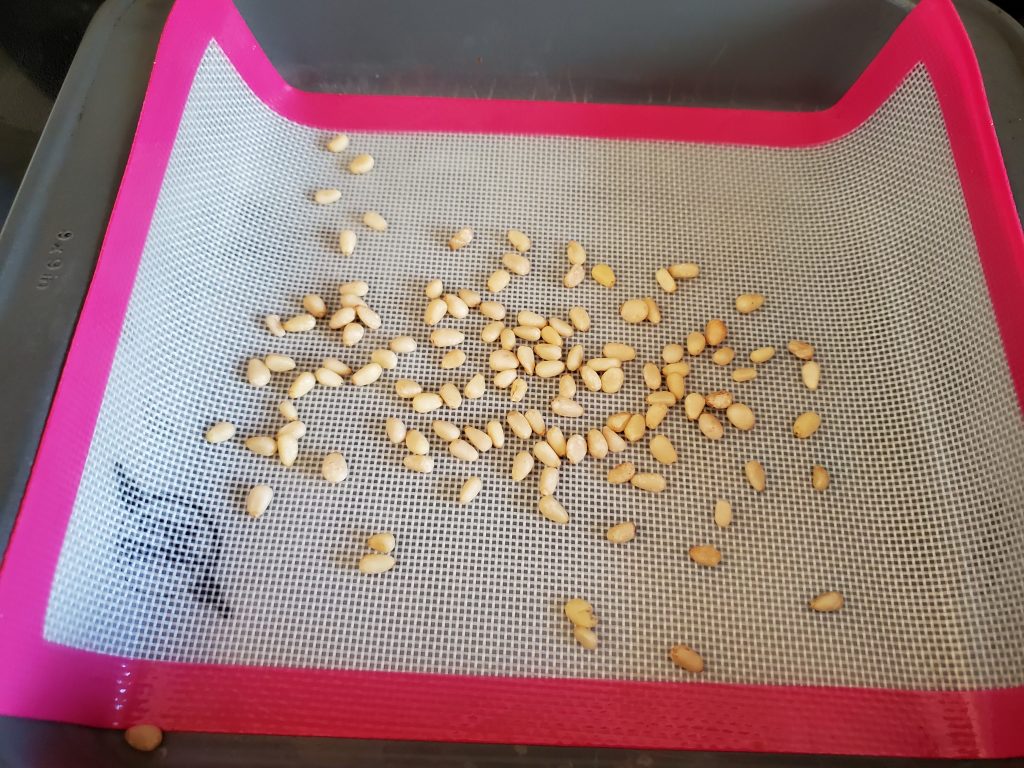 Then cook the strip of bacon.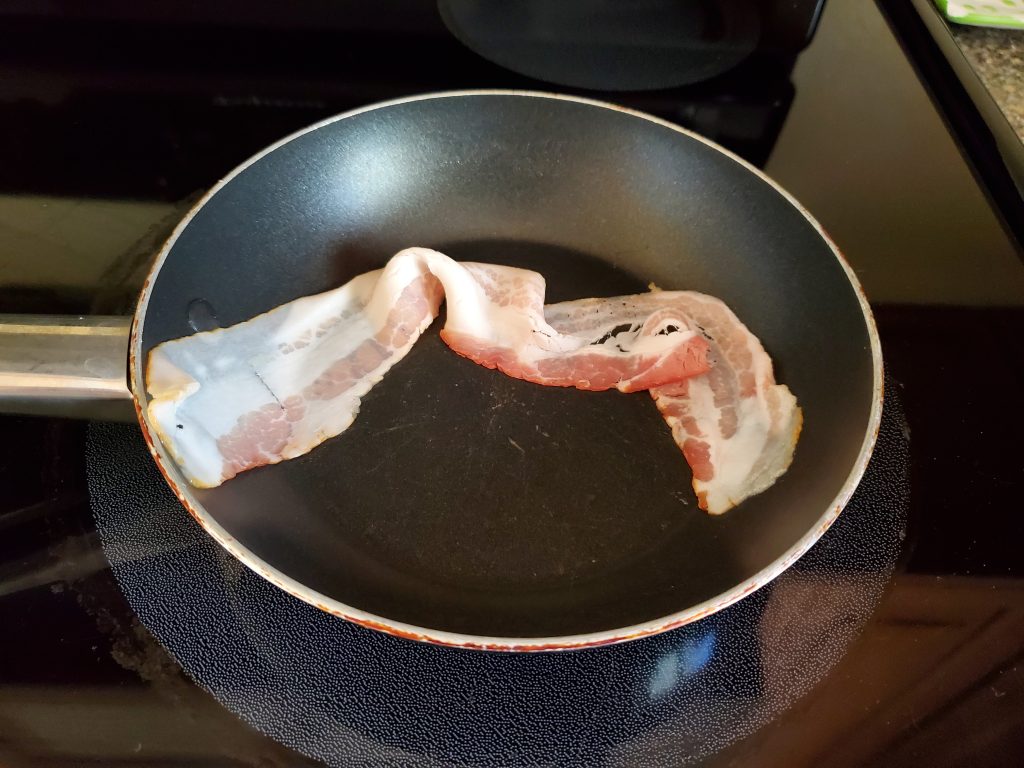 So, you know, chop the salad, chop a few of the beet slices, chop the apple (well only a quarter cup of it), and chop the grapes. Two tablespoons of chopped grapes to be exact, as if you measure your grapes in tablespoons. And throw it all together.
Yep, there's a lovely vinaigrette dressing. Please make sure you label your food with your name so you remember it's yours. :/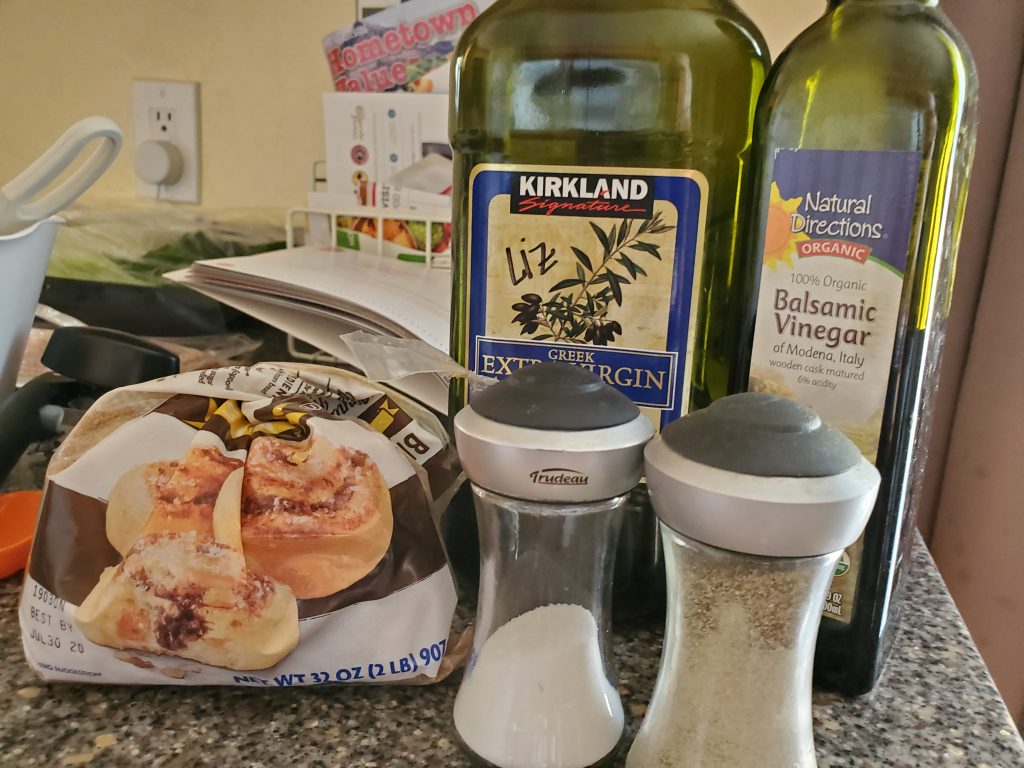 Then throw that vinaigrette on and that's it. A simple, delicious salad. With three slices of bacon. Because let's be real here. That solitary piece looked so lonely and I liked the smell of the bacon so much that I added two more friends. Modified version with lots of fresh crumbled bacon was much better.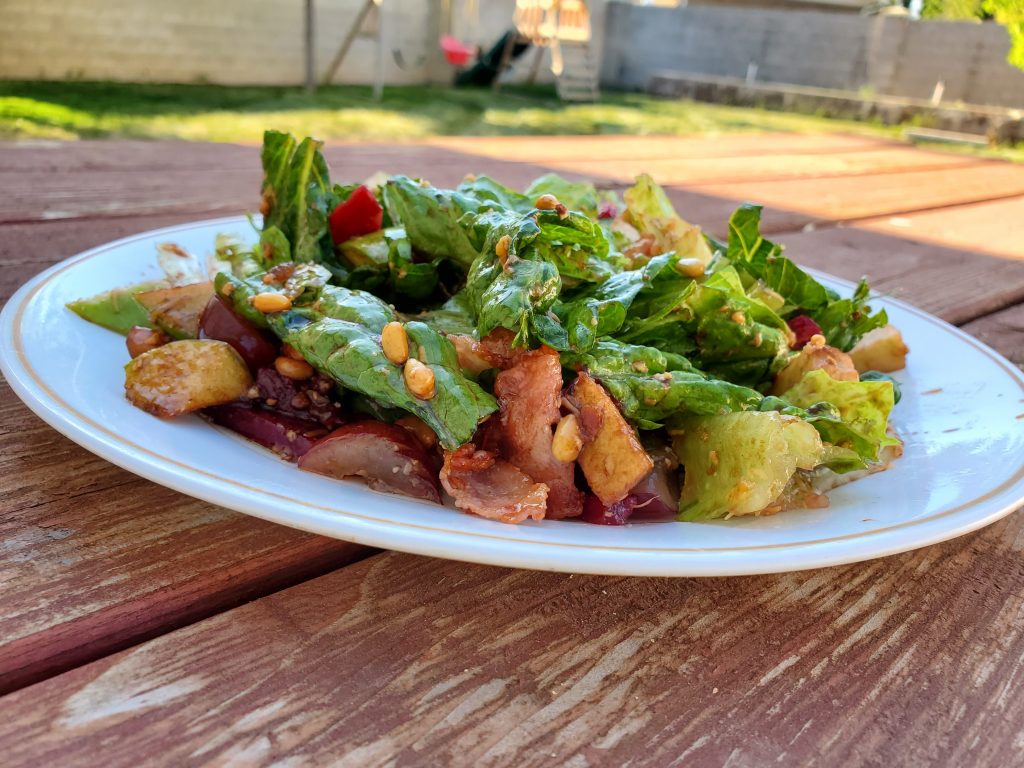 (Visited 150 times, 1 visits today)